Vinyl Wraps
Are you looking for a creative company that can give you impressive vinyl wraps for your marketing goals? We are proud and confident to tell you that Focus Signs & Graphics is the most reliable company to work with. Let us tell you why.
Most of our clients choose cohesive vinyl wraps for vehicles, breakroom refrigerator, and for business windows. Those who want to advertise their branding message use vinyl films from our company. These wrapped products are also applicable to smooth surface which can be installed by our vinyl specialists. They are excited to see you satisfied and happy with completing the project.
On the other hand, you can contact our team for custom designs in your tables, front desks, and entry walls. Our vinyl wrap specialists will give you suggestions on how these wrapped products can make a big difference in your brand and business. They will ensure that the signs or graphics are professionally installed even on the smooth surface.
Call Focus Signs & Graphics today at (714) 364-8584 for a Free Consultation with a Vinyl Wrap Specialist!
Vehicle Wraps & Graphics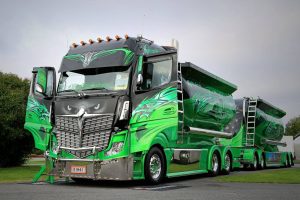 Exposing your company logo or business name is not an easy task. You must be creative enough in thinking about unique ways to do this. Fortunately, Focus Signs & Graphics is here to make things simple and easy for you. Our vinyl wraps are intended to publicize businesses and increase the visibility of the potential customers to encourage them to try your service. However, if your business has to visit a client at home, you must learn how vinyl wrap can do a favor for you.
For a couple of years, electricians, exterminators, and cable installation experts have been using vehicle wraps and graphics to inform customers. These products are used to let people know that their business exists, and they are trustworthy. This way, you can say who you are, what you do or offer, and how they can reach you.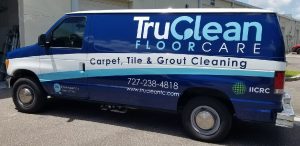 On the other hand, vehicle wraps become a creative way to promote a business without spending so much money. Nowadays, they have become extremely popular because of the ease and convenience they bring when it comes to business advertisement. Furthermore, these vehicle wraps are perfect for all industries. These are often used by plumbers, repair technicians, landscapes, electricians, handymen, tutors, dry cleaners, and cable companies. Whoever you are and whatever you do, you can rely on our vinyl wrap solutions.
We agree that all of us can take advantage of vinyl graphics and vehicle wraps in a cost-efficient way. This is the reason why we continue to bring affordable solutions and high-quality products that last for a long time. We offer full services for vehicle wraps and vinyl graphics. Our team will let you know the right signs, graphics, and materials for your business.
Vinyl Wraps For Any Surface
Vinyl wraps work well in almost all kinds of surface and materials. If you are not sure about using these products, we are here to assist you. Some of the areas where you can apply vinyl wraps are tables, walls, and floors. You can also use them in plastic, wood, tile, concrete, metal, and acrylic materials.




If you don't want to get left behind by your competitors, you must embrace the latest trend in advertising your business. Use vinyl wraps for your vehicle and attract more customers than expected. Trust our durable vinyl wall murals and see for yourself.
Custom Wrap Company
Our free consultation services mean that our team will listen to your goals, ideas, and needs. Thus, we can come up with a plan including your budget, materials to use, design and installation. We will transform your workspace into a professional company that you always want.
Free Vinyl Wrap Consultation
Look no further than us when you need professional and attractive custom vinyl wraps that match your business goals. We hope that you will consider us to be a part of your business success through our durable vinyl wraps.
Call Focus Signs & Graphics today at (714) 364-8584 for a Free Consultation with a Vinyl Wrap Specialist!