Commercial Building Signs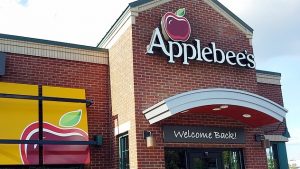 For many businesses, the very first opportunity to create a first impression comes in the form of their storefronts and building facades. This is a fact that Focus Signs & Graphics has an intricate understanding of. We, therefore, work towards giving your businesses outstanding storefront signs and by extension an outstanding first impression.
High-quality, creative, and attractive building signs set your business apart from your competition. This allows your business to capture a larger share of curious eyeballs, consumer interest, and more importantly, a larger share of the available business. Whether you are in need of effective promotional signs or you are interested in building a strong brand using your logo and brand message, we have the experience and technical capability and capacity to design, produce, and install building signs for you.
Call Focus Signs & Graphics at (714) 364-8584 for your Free Consultation with a Building Signs Expert!
The Right Sign For Your Building
No two businesses use the same building signs. Nuances in branding needs, location, budget, target audience, completion do impact on the decision on the building signage a business end up with.
As such, our experienced experts begin the process of creating building signage by performing an on-site inspection of your business premises during which they assess your space, your signage needs, and much more. Thereafter, they recommend the most befitting products and solutions from one of our myriads of products and signage solution.
We handle every aspect of the project for you in-house. This is to mean that we handle graphical designing, fabrication, repairs, maintenance, and installation.
Types of Building Signs
In the repository of sign types, there are a few signs that are quite common. For instance, there are the signs that are complementary to other surrounding signs and others that are contrasting, thus allowing our business to stand out. Depending on your business location and signage needs, we may recommend one of these. Either way, we do our research first to ensure that you get value for money.
Furthermore, all our products and solutions are customized for each client. This means that even if we settle on using the same signage type as those surrounding your business (for example, channel letter signs) our clients still stand out as their signage is unique and different.
Channel Letters & Dimensional Letters
Of all the signage types available, our dimensional signs and channel letters are the most commonly used. They are very versatile as they can sport a variety of fonts, colors, and styles. Dimensional signs and channel letters usually include individual numbers, letters, logos, and in some cases shapes.

Dimensional letters usually made from a single sheet of acrylic, metal or other metal and have varying depth in the lettering to create a 3D effect. On the other hand, channel letters have a transparent face, which allows installation of lighting into the letters. Due to their form, both of these sign types are very attractive.
As a signage solution, dimensional signs and channel letters are and can be used in retails stores, manufacturing facilities, and many other industries.
Lighted Signs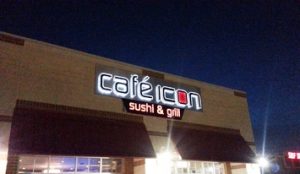 Lighted signs give businesses the ability to be seen during the day as well as at night. While many different signs can easily be backlit, channel signs and cabinet signs epitomize the effectiveness of backlighting. They are thus perfect for businesses that operate well into the night, including gas stations, convenience stores, theatres, bars, and much more.
Projecting Signs, Hanging Signs & Blade Signs
Whether you call them hanging signs, projecting signs, or blade signs, it refers to signs that are perpendicular to your business building, instead of being installed on the façade of your building. As for the sign construction, it can be a backlit cabinet sign or a sign made of treated wood, metal, or high-density Urethane foam.

The signs are very effective at attracting foot traffic. The signs are usually used to complement existing storefront signs. They can also be used as directional signs for businesses that lack storefront as they are located in the building.
Canopy & Awning Signs
Awning signs are typically used as storefront protector as well as a business identifier. They are usually fabricated using canvas materials. Nonetheless, other types of fabric and even metals can be used depending on the specifications and needs. However, the best material to use is a material that is resistant to weathering, giving the signs longevity. They are the perfect solution for businesses looking to induce a boutique feel or open-air restaurants' canopy.

Free Building Sign Consultation
Focus Signs & Graphics is ever dedicated to catering to the needs of our clients and customers. As such, we are looking forward to working with you to take your branding a notch higher with custom designed signage products and solutions.
Call Focus Signs & Graphics at (714) 364-8584 for your Free Consultation with a Building Signs Expert!