Vinyl Printing
Focus Signs & Graphics provides the complete vinyl printing services for graphics, banners, signs, wraps, and much more!
Focus Signs & Graphics is your one-stop sign shop, meaning our vinyl specialists handle every aspect of your sign project, including the design, production, and installation of trade show banners, vinyl film for your office windows, cohesive fleet wraps, and any other vinyl product you might want to install on a large, smooth surface. Our goal is to help you get the very best vinyl solution to help you market your brand and business.
Not sure what vinyl product would best fit your signage goals? Not a problem at Focus Signs & Graphics! Our specialists will discuss your visibility, marketing, and business goals and recommend the right products and materials. We even offer design and installation services to ensure your sign accurately reflects your hard-working brand and business.
Call Focus Signs & Graphics today at (714) 364-8584 for a Free Consultation with a Vinyl Printing Specialist!
Vehicle Wraps & Graphics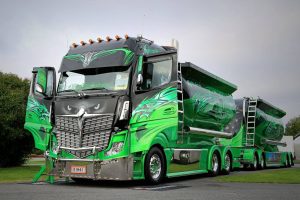 Printed car vinyl wraps are not only ideal for publicizing your business, but they enhance client confidence as well as perception. If you run a business that requires you to go to the clients, such as plumbing, electrical work, cable installation, pest extermination, painting or any home improvement work, then you will need these types of vinyl for recognition. It's natural for people to be hesitant when it comes to letting strangers inside their property. However, with vehicle graphics or wraps, the clients will know who you are and therefore feel more comfortable welcoming you.
Focus Signs & Graphics car wrap services include:
Wraps for cars have become quite popular across numerous industries, but the most popular are plumbers, repair technicians, handymen, electricians, landscaping specialists, tutors, dry cleaners, delivery cars and cable companies.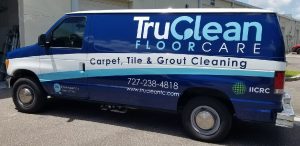 However, in our experience, almost everyone running a business that needs exposure can benefit from car vinyl wraps or graphics. Whether you want these services for a single car or an entire fleet, you can count on us to provide ideal signs and graphics for your business requirements.
Vinyl Products For Any Surface
Did you know that you can use vinyl materials on almost any surface in your business to improve customer experience as well as brand visibility? Well, Focus Signs & Graphics provides vinyl solutions for nearly every aspect of your business, from the walls to the windows, tables, floors and virtually any other surface as long as it's smooth including tile, wood, concrete, plastic, carpet, metal, acrylic, etc.




More and more businesses today are taking advantage of vinyl materials to design appealing murals. These large format tools for branding can be used in hallways, break rooms, conference rooms and even on windows. They are quite impactful, giving an exciting and relaxing feeling to the clients and staff alike. Another benefit is that they are weather resistant and easy to clean, making them ideal for business promotion all year long.
Promotional Banners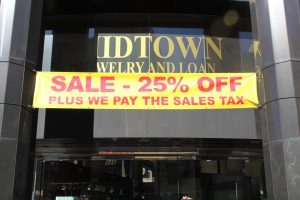 There is no doubt that banners can be used for various purposes, but the most obvious and common one is promotion. Promotional banners can be utilized for both indoors and outdoors. They can be used to either attract prospects to your event or location or help visitors find specific areas and information once inside. Retractable/ hanging banners are the most common for indoor promotions like tradeshows, while the more durable form of vinyl is used for outdoors and long-term use.
We know that you want high-quality banners that will help you achieve your business marketing goals and even use them for an extended period. However, to accomplish that, they need to be professionally done. Not to fret, because we are a local sign company that provides high-quality marketing materials efficiently and professionally.
Banner Support Structure
Depending on how you want to display the banner, you'll require a hanging mechanism like a grommet or an external support structure like a banner stand. Keep in mind that your banner may need both. This is something that we will cover during the initial consultation and will ascertain that the required modifications are included in the quote. There are several options available, and our specialists will be willing to discuss the viable ones for your business. You can stop by our store to take a closer look at the various banner material samples as well as support structure types.
Custom Printed Vinyl Company
We are a local full-service graphics and signs shop that handles any type of vinyl project. We are keen to involve you in every step of the project starting with a free consultation. Our specialists take note of your needs, ideas, and goals. This enables them to suggest the ideal products for your intended use as well as budget. We are aware that there are numerous options and we are happy to help you narrow down to the most viable ones. We will work with you to ascertain that you get everything that you need. If you do not have a specific design in mind, we can start from scratch and even work off the existing brand guidelines in order to give you a personalized product that will meet your branding needs. Our fabrication team is always ready and eager to deliver the solution you need to grow your business.
We ideally offer installation services for most of our products to ensure they are free of wrinkles, bubbles, and warping. Professionalism is a virtue in our company, and so, it's advisable that you avail the installation services as well.
Free Vinyl Printing Consultation
We are your local partner for professional, appealing custom vinyl graphics and wraps for your business. We look forward to working with you and establishing a long-term professional business relationship.
Call Focus Signs & Graphics today at (714) 364-8584 for a Free Consultation with a Vinyl Wrap Expert!